The danish poker pro Gus Hansen has been running extremely bad in the past couple of years. In the beginning of this year, however, he started off in the best possible way by winning a few hundred thousands and it almost seemed like he was going on a winnin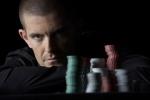 g streak and would take back some of the money he lost.
But it didn't take long before he started losing huge amounts again. And now it almost seem like 2010 will be his worst year ever as he has been on the top 5 list of the weekly losers many, many times this year. Not a very good sign even when it comes to some of the world's richest and best high stakes players.

According to a Swedish poker magazine, Gus Hansen has lost 8.4 million dollars during his online career and he's the biggest loser ever in the history of online poker. But they also write that the founder of Cirque du Soleil, Guy Laliberté, has lost 20 million dollars on different poker accounts. However, these figures can't be confirmed.
Gus lost his entire bankroll at Full Tilt and asked for a loan
When Gus Hansen played at Full Tilt's nosebleed tables last Sunday, he once again ended up losing big. This time Gus Hansen lost $3701,913 (most of it from playing Pot Limit Omaha) and suddenly his account was totally empty. But even though he had lost so much and had no money left, he still wanted to play more and asked high stakes pro Cole South (picture) for a loan.
"Cole, can you send me some money? You'll get them back on Tuesday" said Gus Hansen in the poker chat at Full Tilt Poker.
Cole South rejected Gus' request straight away.
"Sorry, I wish I could. I know that you're good for it, but I have lend out a lot of money this summer and I still haven't got it back."
Gus Hansen, however, didn't seem to be angry at all at Cole South for not lending him money, he almost seemed to be thankful.
"No problem. Probably it's just good for me"
Source -
http://www.bankrollmob.co.uk